Today we're going to improve YOUR art style with a few simple practical tips that you can use.
Posting and creating Original Art isn't easy. Creating your own character, all from your head is more difficult than it looks. But it's an important step in your improvement as an artist, getting out from the fan art comfort zone for a bit and jump on your original ideas.
I love doing fanart, from games, movies, and series that somehow touched me, drawing them in my style. But finding your own art style can seem very hard as well and that's why it's important to focus on completely original content at times.
This doesn't need to be a dreary and hard process. As always, the most important thing is for you to have fun with what you're doing.
1- Find Artists and Art Styles That You Love
As an artist, surely you find inspiration not only from nature and life around you but also from other artists, musicians, photographers and so on.
Which artists did you fell in love with their art? What kind of artistic styles do you like the best?
This can range from more classical artists from the old times, like Leonardo Da Vinci, Botticelli, Monet and many others; to current-day artists like Loish, Stanley "Artgerm" Lau, and many more!
I like to have some Pinterest Boards with pieces that I like and that inspire me.
It usually has a lot of John William's paintings, Gustav Klimt and Vermeer, I really like how tranquil their works feel like.
I also follow current artists like Loish, Ilya Kuvshinov, and Sakimichan.
You might notice that most of these artists I mentioned, tend to paint very harmonious and calming pieces and this is also something that I like to address in my own art.
Pick your favorite artists and your favorite pieces by them, keep some Pinterest boards with images that you like and inspire you. Look at them, analyze them and try to understand why you like them so much, why does that particular piece speak to you and how was it made.
Learn from them and take some inspiration from them!
Apart from artists, you can also be inspired by music and books.
Read your favorite authors and listen to your favorite musicians. Even if they don't show you their art through pictures, they use words and notes that can bring images to your mind.
The things you read can give you ideas.
This can be very important in creating a signature style.
A lot of times, it's hard to just come up with something from nothing. For me, music helps a lot. While listening to a song, I can imagine and create so many stories and characters!
Then, while listening to those songs again, I can find the inspiration to put that down on paper, either through drawing or writing!
Find out what works best for you and what inspires you. Use it and learn with those things, surround yourself with it and you can grow as an artist!
2- Copy Other Art. "Copy?!"
You cannot improve without learning, and before creating your own thing, you start off by copying.
If you want to learn to draw a flower, you have to look for one and copy it into your paper, by observing. The same goes for people, objects, animals, anything!
When trying to come up with your own style, it's a good exercise to watch the artists you like, and try to copy them, so that you can understand how and why they do what they do.
But remember, this is just for yourself, a practicing exercise, so don't publish any of that nor claim it as your own!
Fanart is also a good way to improve your own style!
Sometimes when watching your favorite movie or series and playing your favorite games, you'll feel compelled to draw something from it, but can feel a bit intimidated by the thought.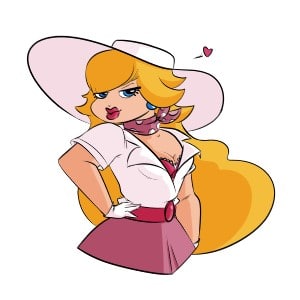 Look for references, take screenshots of whatever you're watching and want to draw and make sketches from it. Try different shapes and styles or even a more realistic copy of it so you can understand better it's shapes and lines.
Practice a lot and with each sketch try to adapt it to be more in your style and with your own touch!
By looking and trying to imitate something you're observing and analyzing, you can improve and figure out some difficulties you might be having with drawing or painting.
After all, drawing is something you learn by doing and not just by looking!
3- Mix Different Artistic Styles
You're still trying to figure out your style and you're not sure yet what kind of style do you like.
Even when you find it, you'll notice that it's always changing, sometimes in a very noticeable way and others not so much. But you'll be able to see that little detail that you now do differently.
Our visual perception changes frequently, every day we see new things and so, our art and style changes as well, this is a normal artistic process.
You'll realize that when you're at the beginning of your artistic path, your style changes more frequently than later on. But if you ever feel yourself in a stump, you can always take a little break from what you're doing and experiment a bit with styles.
I recommend getting some art books, like these anatomy reference books so you can find different ways to improve your technical skills and experiment with different art styles!
Let's say you really enjoy the way Disney works their characters, but you're also in love with Ghibli's work, try to draw a character that has a mix of the two.
We could go even beyond that and try to mix and match some Leonardo Da Vinci with Pixar, I wonder what could come out of there!
Experimenting with different things helps you find what is it that you like about certain styles and this way you can later apply it to your own drawings and style more easily.
4- Experiment And Make Lots of Mistakes
Man (or Woman) up to your mistakes!
Learn from them and make use of them!
Did you make a line that slipped and made a huge mess of your drawing?
Maybe it didn't! Maybe you can use it, keep going and use that line for something else, a new element or object to give something extra to your character.
You don't forcibly need to have a clean style, maybe a rough style is your thing and works very well! There are a lot of artists that work more roughly than others.
In fact, throughout history, there's been more cleaned and organized art styles but also very abstract, very noisy and rough art styles.
In the Renaissance period, symmetry, clean and organized paintings reigned, however, the Impressionism period was all about experimenting with shapes, big strokes, the contrast between colors and big blotches of paint.
At some point in art history, it was all about breaking the rules!
Take also Picasso as an example, who learned to draw realistically and very academically, but later on, deconstructed all of those notions to something very rough and even sometimes confusing.
Sometimes the emotions you want to portray in your painting work better if you do it in a more sketchy style, other times it's the opposite.
It's up to you to know what works best and how do you like to paint.
Don't be afraid to fail and learn from your mistakes, that's what they're there for!
5- Develop New Ideas
Sometimes you feel stuck and that your artistic style isn't really going anywhere. Take a breather!
Stop with the usual drawings and various art styles you're doing, and find new ideas to work with.
I would recommend checking some cute drawing ideas or difficult drawing ideas lists.
Experimenting and trying out new things will open new horizons for you, helping you and improving yourself and your art.
Once again, Pinterest boards can come in handy here.
Whenever I find a new book, manga, comic or game that I like, I end up creating a new board for them, so that I can keep some visual elements of those things and let it inspire me.
I often notice that my art can change depending on the genre I'm fawning over at that moment.
Sometimes I'm really into Dark Souls and Berserk and so my personal style ends up more somber and nostalgic. Others I feel like watching, playing or reading lighter series, for example, Legend of Zelda, Studio Ghibli movies, Disney shows, like Gravity Falls and my style leans a bit more towards a cute and colorful style.
So the best thing to do is find things you like because that's usually what inspires you!
If it's a movie or a game, take lots of screenshots from the things you like in it and save them somewhere in your computer.
If it's a real place you tend to visit frequently, take pictures of it and keep them to come back to whenever you're in need of inspiration.
And, of course, check out the internet, there must be something for you out there! There are many artists making art in their unique style, and you can even watch tutorials like mine on youtube!
6- Try Different Tools
From watercolor to ink, charcoal to clay.
Try different drawing or sculpture tools (or anything else artistic that you're working on) and see what you can come up with!
It might not be pretty right initially, but you might find something you love to work with.
It will also help you a long way in developing your own unique art style since you'll be using a comfortable tool that you enjoy using.
Finding out the right drawing tool for you is important.
Using a graphite pencil might not be for you. It took me some time to realize it since it's all you use through school.
But at some point, I realized that using graphite pencils weren't really doing it for me.
I can't really explain what bothered me, but I always felt that my drawings weren't how I wanted them to be.
So I tried different things.
I started using inking pens (here are our recommended pens) and regular Bic Pens for sketching. I really like it, but sometimes I didn't feel like using them.
Finally, I discovered the perfect tool for sketching: a red colored pencil!
Colored pencils are very smooth to work with and the red makes the picture pop up and easier to see and fix details.
So now, this is the tool I use the most.
Today I look at my old drawings, done with graphite and I feel they're extremely stiff compared to the ones I do now.
This is thanks to, not only lots of practice but finding the right tool for me.
Don't be afraid to try new tools.
From time to time, choose a new tool and try it out. You never know when you'll find a new technique you like. A new form of art, that you never expected to love this much.
This goes for both traditional and digital art.
There are so many brushes and textures for you to try out. Experiment, even if it means that you'll go back to the basic hard brush you used before.
The most important is the experience and what you learn from it.
7- Relax, Enjoy The Process
Really, relax. If you're stressing over that particular drawing that's not going in the direction you wanted to go, chances are that getting yourself frustrated won't help.
I can attest to that!
Some days just won't go the way we want them to and I used to have some trouble dealing with that frustration, but I learn to deal with it!
I realized that forcing myself to do it, even if it's leaving me stressed and angry by the minute just wouldn't work.
What to do then?
Well, stop.
Not forever of course, but take a breather.
Either take a small break to walk around the house, go to a window and look a bit outside. Go drink a cup of water, stretch a bit, pet and play your pet, water your plants and have a snack.
If that wasn't enough, either go and try to doodle different and simple things, inside your comfort zone that usually makes you happy.
It's perfectly fine if you end up just aimlessly sketching the rest of the day or to just really stop drawing for the day.
Sometimes that's what your mind and body needs.
Tomorrow, the day after that or even the next week is a new day and the most important is to not let yourself burn out!
8- Focus on the Now, Skill Comes With Practice
Keep your mind on the step you're going through right now, don't worry about what other people think about your current artistic level.
You'll get better, you'll take the steps to get better and find your own artistic style. Just shut down all the outside voices and focus on yourself for now.
You can't expect your own personal art style to appear from one day to the next.
Even when you find your style, you'll notice that it will always go through changes. Smaller ones and less noticeable, but you'll see them.
Every new piece I finish, I find a new detail, a different way of painting the shadows or how I do my lines, that I didn't do before.
This is a fun process, but at times, especially at the beginning, it can be frustrating. You look up and see artists drawing a face with no apparent struggle at all! In seconds!
They've struggled as well, they've just drawn a 1000 more faces than you. So don't focus on others, nor their art.
Admire them, learn from them, but continue focusing on you and your art. Keep working on your drawings and practice.
9- Keep Going, Give Yourself Time
Your style isn't going to magically develop overnight, so keep drawing day in and day out.
This is a learning process, it takes time to develop your artistic voice and create art that is truly your own. And if you're trying to find your art style in the art world, read my article here.
Keep practicing and following these tips I've talked about here today and more importantly, don't give up!
Never forget that drawing is a skill and you're improving every day.
Even if sometimes you don't seem to notice it, believe me, you'll be very surprised when you look back to your drawings from a year ago and realize how much different and better you are now.
And if it takes longer and you feel you still didn't find your "perfect style", that's fine!
First, even if you think it's not your style, it is, whatever you're drawing it's yours and it has your own personal touch.
Second, as long as you're happy with how your drawings come out, that's perfect!
You should have fun and be happy with your drawings, always!
Life is too short to stress over such small things.
Need some inspiration? Here are 17 Different Types Of Drawing Styles Every Artist Should Try!
Patricia Caldeira is the main writer here at Don Corgi. She's an art teacher with over 20.000 happy students across many platforms and courses!
Enjoy your stay and as always:
Keep on drawing!