Get Massive Savings on our Drawing Courses by using the Links below!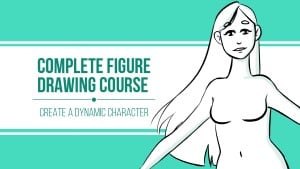 Complete Figure Drawing Course: Create Dynamic Characters
Enroll Now!
36$ 49$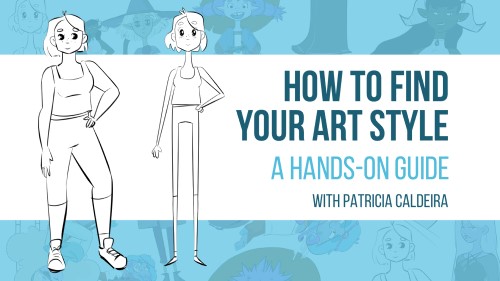 How To Find Your Art Style: A Hands-On Guide!
Enroll Now!
10$ 15$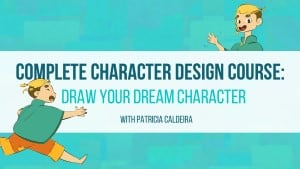 Complete Character Design Course: Draw Your Dream Character
Enroll Now!
29$ 39$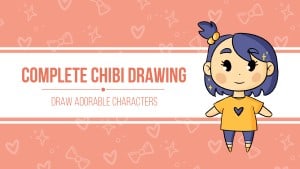 Complete Chibi Drawing Course: Draw Adorable Characters
Enroll Now!
36$ 49$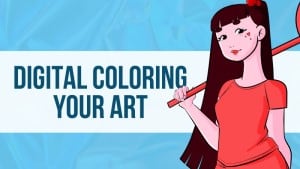 Digital Coloring Your Art: With Any Software!
Enroll Now!
10$ 15$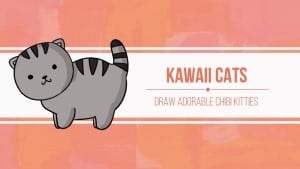 Kawaii Cats: Draw Adorable Chibi Kitties
Enroll Now!
19$ 29$
---
Many artists want to learn it their way, by themselves with no online drawing courses, and I get that, I really do.
The thing is, you get no bonus points for doing things the hard way.
No matter what, you'll always end up looking up for answers either on the Internet or books. I know I say that drawing is all about observing. But I don't mean that is something easy to do. It isn't. Sometimes you might be looking at a simple leaf, but can't wrap your mind around it. You can't figure out the shapes, you're drawing isn't coming out as you envisioned it.
That's where help and a teacher could enter.
Even other artist friends can be of help. People have different experiences with drawing, learn things in different ways and most importantly, some have more years of drawing than you have. And that matters.
They know and learned things you haven't, so it's always good to stay in touch with other artists, so you can help each other.
For all the reasons above, I also highly recommend you getting into a Drawing Course where you can learn with someone else with more experience.
That you can ask questions when they appear and get some answers back. (Instead of googling everything that comes to mind. Then you have to read through huge blog posts to find a specific answer, that your looking for but only appears at the end… been there, done that!)
---
Use this Link to join Skillshare and get Access to All my Courses for 2 Months Free Trial!
---
I have to plug my courses in this section, I've made them from the ground up thinking about a beginner artist that wants to learn by doing!
No highly technical terms, no looking at the "teacher" drawing for 2 hours without explaining the process, nothing like that! I really try to show you the easiest way to go about drawing anything, with very simple shapes, building and growing from there.
This is my own stress-free way of drawing, and I want to teach it to you.
If you're a beginner, this is especially important, because frustration is the number one reason people give up on drawing.  I want this to be the best experience for you. If you have children, you could even watch courses with them and have some fun time, learning together!
So in my courses, I cover drawing in a step-by-step process. Everything broken down into easy to follow instructions, so you don't get frustrated.
You can pause the videos any time and rewatch them as many times as you need.
These courses also include a friendly community of thousands of people just like you, that are learning as you read this! You can ask questions and get answers to your problems with your fellow colleagues and of course, myself!
I'll always come back to you, whenever I see your question and will try to help you out in any way I can.
I also love whenever my students share their projects and how much they progressed and worked.
Speaking of projects, I always add small Assignments to my courses, so you can practice right away what you learned if you wish to.
These are all digital, but you can follow my videos and draw everything with a pencil on paper. There's no difference at all and anything will work, as long as it works for you!
So if this is what you're looking for, here are a few links with discounts just for you:
---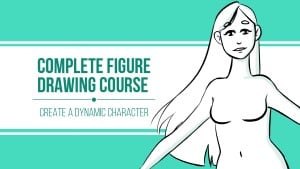 Complete Figure Drawing Course:
Create Dynamic Characters
Enroll Now!
36$ 49$
We'll talk about figure drawing, what is it and how to do it.
And from then on, we explore each part of the body and how to draw them. I'll give you examples, reference images for you to use for practice and some other tips to help you. 
This is the last Figure Drawing course you'll ever need. With over 9 hours of content, you'll improve your art much faster and in a very fun way.
---
Complete Character Design Course:
Draw Your Dream Character
Enroll Now!
29$ 39$
Do you want to turn your character ideas into fully fleshed-out characters with emotion and backstories?
I'll take you through this journey, step by step.
Intimidated by everything there is to know about character design, like proportions, silhouette, and outfits?
You'll learn it all. With clear-cut instructions.
Confidently draw characters of all shapes, sizes, genders, and ages. 
---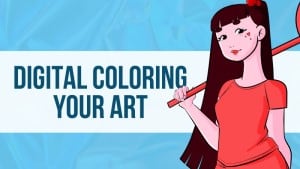 Digital Coloring Your Art:
With Any Software!
Enroll Now!
10$ 15$
In this digital coloring Class, you're going to learn everything there is to know about coloring with any software of your choice.
Doesn't matter if it's Clip Studio Paint, Photoshop, Procreate… The bases are the same!
Everything done in a very simple and easy-to-follow way.
And this isn't just a theory Class. You'll be following me right along in the videos, choosing and painting your own art as an assignment.
---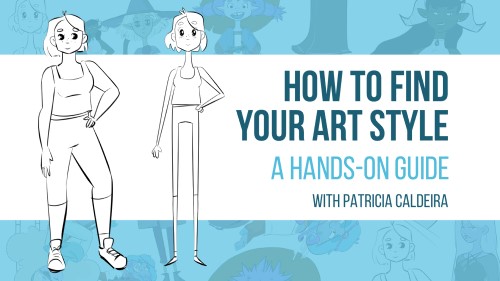 How To Find Your Art Style:
A Hands-On Guide!
Enroll Now!
10$ 15$
Art style is something that is constantly changing in your life. But there are ways to practice and develop it much quicker, instead of just waiting for it to come magically!
At the end of this course, you're going to have developed your own unique art style. 
This will be based on a few exercises that we'll be working on throughout the videos.
So, are you ready to find your Art Style? Enroll Now!
---
Remember that all of these courses include a friendly community where you can ask questions and get answers that will help you get better quickly.
Not only from other students but from me as well and I'll always try to reply back as quickly as possible!
Alright, that's about it!
Don't forget that you can also find a lot of Courses and Classes near you. If you wish to attend some in real life classes, with real models, learn traditional art in more detail and meet fellow artists and students, just ask around your town or google it!
---
Need some tools? Find a list of the Must-Have Drawing Materials here!