Finding the perfect reference pose for your drawings can be a pain. Especially when you're trying to improve your figure drawing skills.
Not only that but there are just too many places to look up for references that we get lost.
So I'm here to help you with these completely free pose reference websites for artists!
1) Sketchdaily
Sketchdaily is perfect for when you're looking to practice gesture drawing or if you just want to time each drawing.
When you enter this website, you have several options to choose from.
Do you want to see male or female models? Clothing or nude? Actionable or stationary poses? Do you want the poses to be from a specific view?
And finally, you can choose how long you want each pose to stay on the screen before changing to a new one.
Whenever you're ready, just press start, and your practice can begin!
Besides the full-body, you can also choose specific parts of the body, like hands or feet.
Or, if you're interested in taking a break from bodies, you can explore references for animals, structures, and even vegetation.
This website has gone through many changes throughout the years and keeps adding new features to it, so you have more control over what kind of references you want to look at.
If you're looking into doing some timed practice and specifically improve your gesture drawings, I recommend choosing a 2-minute timer. It's the best time for you to capture a pose, without worrying about details!
Also, if you're quite new at drawing and want to learn and improve at drawing bodies, then I recommend going for nude models if that's something you're comfortable with.
Clothes tend to hide a lot of the body and you'll miss some of its structure. With a nude body, you can see everything clearly and that way there will be fewer mistakes in your anatomy!
As a side note, if you're working on drawing anatomy, I highly recommend grabbing an Anatomy Book. I wrote an article listing the 6 best anatomy reference books for artists, that you can read right here!
Personally, the only downside of this website is that there's not a lot of pose variety, especially if you filter your options. In a way, you can practice the same poses and see how much you've improved, but on the other hand, it can get boring fast.
Still, it's one of my most visited websites when I want to practice some gesture drawing!
Pose Variety: 2/5 ⭐
Photo Quality: 4/5 ⭐
Copyright License: Not specified. These kinds of websites are generally made for educational purposes, so generally, I'd say to use these for your practices.
But you should avoid using the drawings you made based on references found here for commercial purposes.
2) Line Of Action
Line of Action is a website made for artists to find helpful resources as well as be able to talk with other artists.
Not only that, but it has a very similar tool as the website I mentioned above. If you go to the 'Draw' section, you can select what kind of practice you want to go through:
Figure Drawing
Animal Drawing
Hands & Feet Drawing
Faces & Expression Drawing
Scenes and Environment Drawing
When you enter the category you want, you'll have similar options to the ones I described before.
I think this is a great website to get figure drawing reference.
Oh and if you want to draw some hands and looking for more photos, click here to get amazing hand reference photos.
Covered or nude models, which gender and how long do you want each photo to stay on screen.
Line of Action has an interesting addition here: Age. You can choose models depending on their age.
If you're interested in improving drawing children, then you can check that box. If you want to practice more adult bodies, then check the Adult box.
This is really helpful if you're focused on improving different body types and I feel it could also have a senior option as well. Since when we get to a certain age our bodies start to change a lot and we have more interesting shapes and textures to focus on!
Again, if you want to focus on capturing the pose without focusing on details, I'd recommend setting a 2-minute timer. It's enough to draw the pose and capture the essential details.
On the other hand, if you want to draw something more detailed, a 10-minute timer is perfect!
Play with the timers and all the different options and have some fun practicing gesture drawing!
Pose Variety: 4/5 ⭐
Photo Quality: 3/5 ⭐
Copyright License: Not specified. Again, this website relies a lot on donations from other artists/models, so it's not clear if you can use these references for commercial use.
Since the goal of this website is for it to be a place for fellow artists to find resources to learn, I'd use these for educational and practice purposes only!
And if you're looking for a complete course that takes you through learning Figure Drawing, check out the Complete Figure Drawing Course: Create Dynamic Characters!
3) AdorkaStock
AdorkaStock is one of the most famous models for drawing poses. She specifically caters to artists and is always launching new content, with new poses.
Whatever pose you need, you'll find it! If drawing characters and practicing anatomy is your go-to, then AdorkaStock should be on your bookmarks and I recommend following her on all platforms she has available.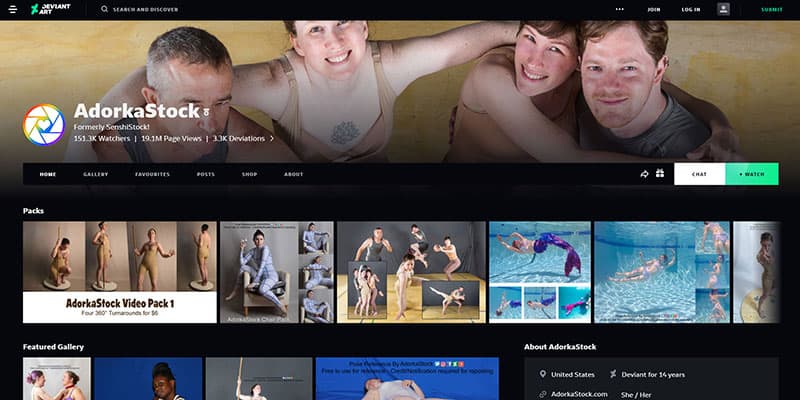 Adorka not only has solo poses, but she'll also partner with other people to create group and couple reference photos.
You'll find all types of poses, from the most mundane, to very actionable and adventurous poses! This is a treasure trove of figure drawing reference!
Her photos are not only very high quality, but she usually wears a bodice in all of them.
As I mentioned before, being able to see the body clearly is important, so you can draw it with as few mistakes as possible.
So, if drawing nude models is something that bothers you, then AdorkaStock is the perfect solution!
I've been following her since Deviantart times and today, she's someone I go back to whenever I can't find the perfect pose.
I love her creativity and I highly recommend checking out her Twitter as well. She posts very regularly and constantly shares art from people who used her works as reference.
Don't be shy, tag AdorkaStock in your art when using her references, because she'll love to see your creations!
Interestingly enough, Adorka has created a website with a drawing tool very similar to the ones I talked about before. But here all the content belongs to her.
So you can set a timer and have fun drawing many different drawing poses!
Pose Variety: 5/5 ⭐
Photo Quality: 4 ⭐
Copyright License: Credit is appreciated when using her stock photos, solely for pose reference.
I highly recommend doing it, since it will help other people find her work and, again, she'll love to see your work as well!
For more info on Copyright, check Adorka's rules here.
4) Croquis Cafe
Croquis Cafe specializes in reference photos for artists. Their website has tons of different models and each one has several photos that you can do studies from.
These photos are created more towards fine artists, so that means you won't get specific actionable poses. Most are very stationary and focus on anatomy.
It's perfect to study the body and improve your anatomy drawings.
Personally, I like doing these kinds of studies to take a break from creating characters and just refreshing my anatomy skills, and drawing something relaxing and different from usual.
Something to point out is that most, if not all models, are nude. Again, these are made with fine artists in mind.
If you've ever been in a drawing class with a model, you know that most of the time, the model will be nude, so people can draw the body without any obstruction.
Croquis Cafe offers not only photos but videos as well. This way you can see movement as they change poses. It almost feels like you're in a gesture drawing class, but without other students!
Another thing to point out is that since Croquis has a very large database of models, that means you'll find all types of bodies!
So I recommend exploring the website and doing studies of what you find interesting.
Pose Variety: 5/5 ⭐
Photo Quality: 5/5 ⭐
Copyright License: According to their website, you're allowed to use their photos as reference to create drawings and paintings both for personal use and to sell commercially. But you can read more about their usage policy, here.
5) Pinterest
I talk about Pinterest a lot in both my classes and videos. The good thing about Pinterest is that you can find literally everything. Whatever you need, you'll find it.
Do you want a specific pose? Then just type it on the search bar and you'll probably find it.
The good thing about Pinterest is that you can create your own boards and keep all the references you find there.
You can have boards for pose references, boards for colors and palettes, inspirational boards, clothing boards, all kinds of inspiration, and references for your drawings!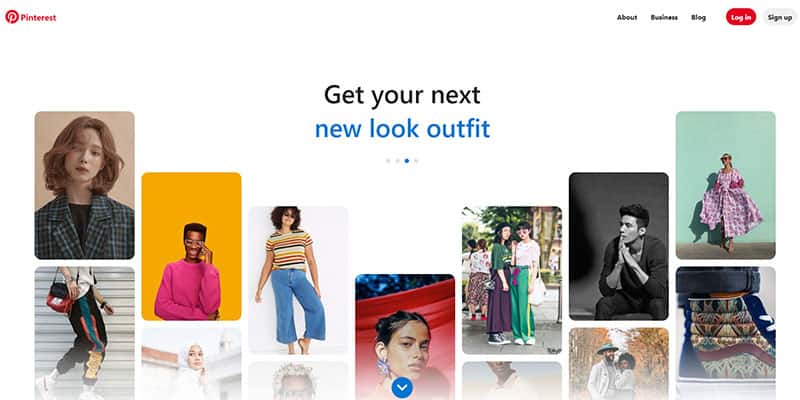 Just keep it all there and whenever you need them, you know where to find them. This is really helpful, so you don't have to clutter your computer with files and images.
With a Pinterest account, you can save all the images you want and access them from anywhere!
The downside of this website is that you might not find photos with as good quality as you might want.
You'll notice that most photos show models fully clothed, so if you want to practice the anatomy itself, it's a bit hard to find good references.
Nonetheless, I think it's a very good place to go, even if it's just to find inspiration.
A lot of times, it's where you'll find that reference that you've been looking for and can't seem to find anywhere!
Pose Variety: 5/5 ⭐
Photo Quality: 4/5 ⭐
Copyright License: Pinterest is basically a place where anyone can upload or link up images, websites, etc.
This means that sometimes it's hard to know who's the creator of the image you just used as reference. I recommend using these for personal use in your studies!
You can always link up the reference you used when sharing your drawings, but I'd refrain from using them for professional work.
6) Unsplash
Unsplash is a free stock photo website. This means you can use any image you find here both for personal and commercial use.
Here you can find anything. If you need references to draw, you can find them here.
If you need images for your presentations, website, whatever kind of promo image you need, then you can find it here!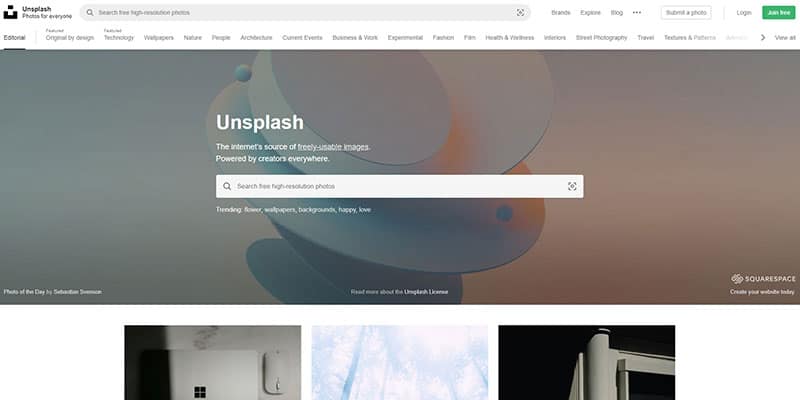 This is one of my favorite places to go whenever I need a specific, high-quality image. Not only for drawing but for work as well.
You can find images of people, in many different situations and outfits. You can find pictures of buildings and other environments. The same goes for animals, food, home, and many others.
So if you need help finding images for your studies, poses, or something else, this is a good place to go!
Pose Variety: 3/5 ⭐
Photo Quality: 5/5 ⭐
Copyright License: You can download and use these photos both for personal and commercial use. For more information, check their license here.
7) Pixabay
Pixabay is a very similar website as the one above. Again, here you can find everything. From people to places, animals, and food. Just name it, search it and you'll find the perfect photo!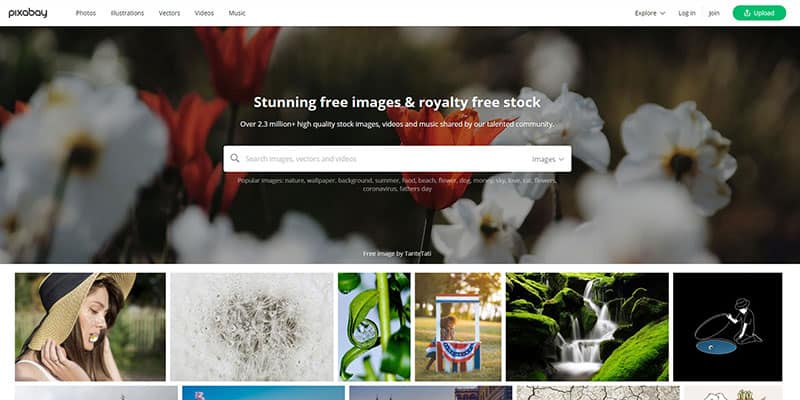 One thing I like about Pixabay is that besides photos, you can also find Vector Graphics and Illustrations.
So not only can you find some inspiration, but if you need something for work (for your website, social media, etc), you can find it here!
Another thing to point out is that Pixabay also has videos. This can be helpful if you need moving references. Sometimes it helps seeing how the body moves even if we're drawing a static image.
Drawing a dynamic pose, that shows the movement and fluidity is important and sometimes we need to see that movement happening so we can understand how to draw it!
All in all, it's a very nice website, full of photographs to inspire you!
Pose Variety: 3/5 ⭐
Photo Quality: 5/5 ⭐
Copyright License: You can download and use these photos both for personal and commercial use. For more information, you can check their license here.

If you want to check a Video version where I go through each of these websites, check out the video below!
Related Questions
Where can I find good pose references? Other than all those websites we've listed, I recommend you take photos of yourself! This really helps get those specific poses you want to draw. Also, enlist a friend to help you out!
Can I just trace a pose? Even if some people say it's wrong to trace poses, this can be very helpful! I recommend drawing shapes on top of those images, to help you learn. Just don't claim it as your own pose/from imagination, and instead, use it as a learning exercise for yourself.
Looking for other types of poses? Click here to find the best sitting reference poses to draw today.
And if you're ready to start practicing more anatomy drawing, here are 5 amazing Anatomy Drawing exercises to improve quickly!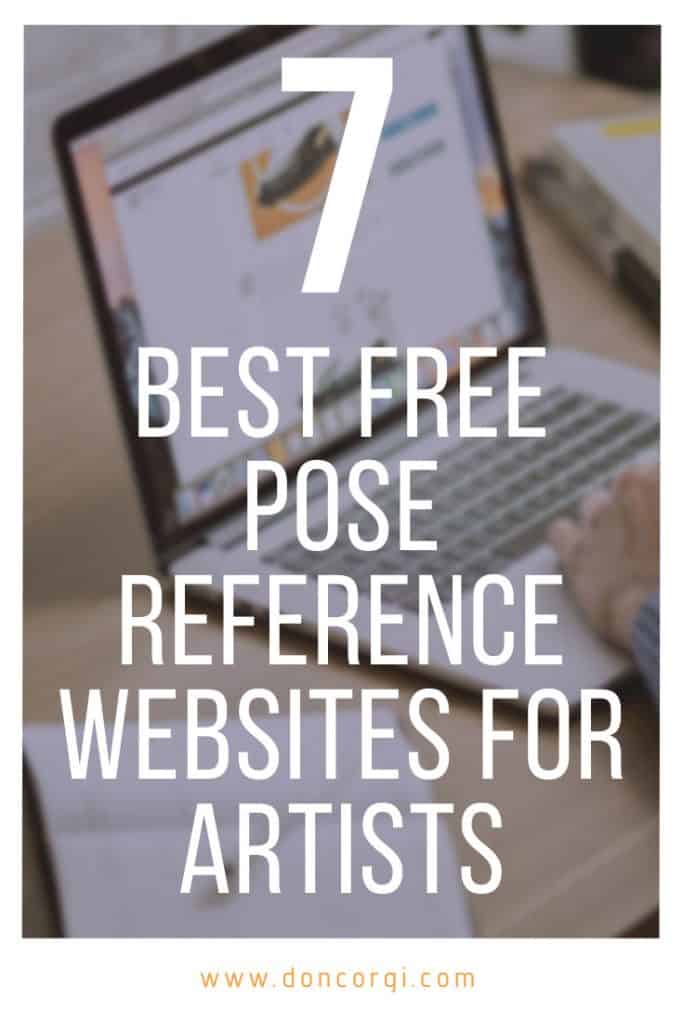 Patricia Caldeira is the main writer here at Don Corgi. She's an art teacher with over 20.000 happy students across many platforms and courses!
Enjoy your stay and as always:
Keep on drawing!