One of the best ways to make a living out of art is through selling art commissions. This can come as simple as small portraits of characters, to full paintings and concept art of major companies. In this article, we're going to go through everything you need to know to sell your own art commissions.
So how exactly do you sell art commissions? To sell art commissions you need to set up an online presence. This can be done in several ways like creating a website to show off your work and social pages to market it. Focus on hanging out where your potential clients are and marketing your work to them.
Now I know that's a pretty general answer, but that's because there is so much more to it that I can't just cover in a few words. For example, you also need to be able to price your art commissions appropriately.
So let's go through all the ways that you can sell your art commissions and get more money from your artwork!
How Much To Charge for An Art Commission
One of the biggest questions artists have when starting to sell art commissions is how much they should charge for each art commission.
You already know that the answer to this question is: it depends.
But!
Of course, I'm not going to leave you with that. So let's dive into how exactly you should price your art commissions and which factors to take into account.
How Long It Takes
One of the first and best ways to price your commission is time.
If you want the simplest way to price an art commission, you can just focus on time and not worry about much else.
Figure out if there's any other work that you've created, that's similar to the one you're making now. How long did it take? 2 hours? 8 hours? Note that down.
Now that you have how much time it took, you just need to figure out how much you want to get paid per hour. This depends on a lot of factors, especially the place you live.
Someone from India has a much lower salary than someone from New York for example.
So do check how much the minimum wage per hour is in your area and go from there.
In my opinion, if you're starting out, 18$ to 20$ per hour is a good starting point.
Now there are a few other factors to add to this, for example, the costs and extra expenses.
Costs And Other Expenses
Do you need to ship your artwork? Did you need to use a lot of ink or expensive paper for your art? Add it to the commission costs.
You need to add every extra thing you used in your artwork to your commission cost.
For a digital artist, this can be easier, since most of the extra expenses that you have are from specific fonts that you buy, which are easier to keep a tab on, or digital brushes.
Especially if you're using a free drawing software for your artwork (and there are a TON of great free drawing software options like the ones I cover here) you won't be needing to add any other expense to your artwork.
If you're using a paid digital software like Photoshop where you need to pay a monthly subscription, you might want to add a few dollars for that, however.
Some artists also add some living expenses like electricity and space (especially if you're renting a place to work) to the overall art commission price. But in my opinion, it's easier just to keep that in consideration when you're calculating your price per hour.
Another thing to keep into consideration is your education. If you took 3 years in art school taking a degree, you had a lot of expenses during that time to improve your craft.
So do keep that in mind when figuring out your price per hour.
Average Market Price
This is a great option if you're still unsure what the asking price should be. Simply look at other artists of the same skill level as you, and see what they're asking for it.
Now, do make your research thoroughly. Some people ask more and some people ask less, independently of their skill level. So if you see a lot of examples and make an average of what they're asking, you should get an excellent baseline to use for your art commission price.
For example, if I'm doing digital dog portraits, a quick google search helps me find many different services, most coming from Etsy. There are a lot of different prices, but the average seems to be around 50$ in this case.
This way I can see if my skill level is higher than the average or lower, and adjust the price from there. Pretty simple!
Personal vs Commercial Use
One other factor that you want to take into account is the use your art commission is going to get.
The price for something that's going to be hanged on a person's wall for decoration purposes is not the same as one that is going to be shown on a billboard in a busy city.
So in these types of situations, do consider increasing your price according to what it's going to be used for. For personal commissions, I usually don't increase the price, but if it's something commercial the standard is from 40% to 100% extra. (so a piece of 100$ would cost 140$ to 200$ to be used commercially.
Alright, that's about it as far as Pricing goes, but I would just like to end this with one last thought.
The price of your artwork is how much you think it's worth it to you and to your current situation.
If you're desperate for money and really need to get some commissions going, maybe you would want to make a sale and ask less for commissions! Maybe instead you don't really need that much work, so you can ask for a bigger commission price and take the work that you want.
Do test around with your prices and adapt to your current situation. There are no hard rules!
How To Get More Art Commissions
In a word, marketing. The best way to get more art commissions is by reaching more people through marketing.
I know, I know, you're an artist, not some kind of marketing genius. But the tough truth is that you need to market yourself so people can find you and your artwork.
Now, there are a few ways to go about it, and you should try to keep a few of these in check and see what works best for you.
Let me repeat that, find what works best for you!
There isn't one answer that fits everyone.
I've seen artists do well with just a Twitter account, others by using Instagram and an online store, others simply have a website and Tumblr, and it goes on and on.
Do try out several platforms and see the one that you enjoy using the most and that your audience hangs out in.
So let's talk about what you can do to get more art commissions.
Social Media Marketing
Scary words right? Well let me stop you right there, it isn't as scary as you think! Just like I teach in my online art courses, you just need to break it down into pieces.
So let's break these down into platforms and what you need to do in each of them.
Instagram
Instagram is an amazing platform for artists. Just think about it, as an artist, you want to take pictures of your work (or screenshots if you're working digitally) and show them off to the world. And what is the goal of Instagram? Sharing images.
The best way to reach a lot of people on Instagram is by using hashtags.
Now, the thing about hashtags is that you want to make them specific to what you're posting, but not too specific so they won't reach a lot of people.
On the other hand, you don't want to make the hashtags you're using too broad. This will make you compete with highly authoritative accounts and you'll get buried very quickly.
So do try to find a middle term.
For example, if you're selling pet art commissions, you would want to look for hashtags that people with pets use. A hashtag like "#pet" would be way too broad, and something like "#petartcommission" would be way too specific, so something like "#dogsofinstagram" and "#animalsofig" would work much better.
On each post that you make on Instagram, you want to add 30 hashtags to it. You can do so in the description or by commenting on your post right after you've uploaded it. Totally up to you!
Tip: Follow and engage with people using those hashtags. Increase your reach by every means possible! Comment, like and even mention them in your Instagram Stories. Also, do try to post 3~5 times per week.
Remember to put a link in your profile directing people to where they can contact you or ask for a commission. This is the only link that is clickable on Instagram.
Tumblr
If you're trying to appeal to a niche fanbase, Tumblr is a good option. In my personal opinion, it can be hard to use Tumblr to sell your art commissions. But I've seen quite a few artists being able to pull that off, so let's talk about a few best practices.
For Tumblr as an artist, you will want to do the same research for hashtags that we did on Instagram. So do find those specific but not too broad hashtags to add to your posts.
The major difference here is that the hashtags have a whole selection below the post, so you don't add it to the content of the post itself.
Tip: Like and reblog other content that you like, that it's on the same topic as yours. Use the search at the top to find that content!
Pinterest
You can use Pinterest as an amazing tool to boost your reach. I really like using Pinterest, not only it's a great tool for finding reference images to use in your drawings, but you can also reach different audiences with it.
Now, even though Pinterest is considered a social media platform, it doesn't quite work like one.
Let me explain that.
While other platforms like Instagram, Facebook, and Tumblr are all about liking people's posts and following other people's work, Pinterest is more about writing good searchable descriptions.
So my tip for you for using Pinterest is to focus on using great vertical images that people are searching for. For example, if you're selling art commissions of original characters, you might want to make a nice big vertical image showing the process of creating a character.
Then, link it to a contact page where they can get one from you! Or even your website.
Tip: For Pinterest, the more you "pin" (post new content) the better. So do pin your content 3~5 times per day to really get some people watching your work.
Now, I know that pinning so much per day seems way too much trouble and very hard to do, but the reward is really good.
Not only that, it doesn't need to be that hard. In my case, I paid for an online tool called Tailwind that schedules your posts in advance, let's you see your statistics easily (so you can see which pins are working and which are not) and much more.
If you'd like to give it a go, here's the link again: Tailwind. I earn a commission if you use my link at no extra cost to you.
I honestly have gone from reaching 30,000 people per month on Pinterest to over 2 Million. Yes, you've read that right, 2 Million. So I think it really does work!
This is how my stats look on Pinterest thanks to Tailwind! That's about a 4% conversion rate, which is a pretty good statistic online.
Facebook
So Facebook has had its ups and downs for us Artists.
A few years ago it was a really great place to have a page that your fans and potential clients would like and get updates from you.
But nowadays it's a bit different.
Facebook has grown and to reach the same amount of people as you would a few years ago you need to pay quite some money.
It's not all bad though, there are some people that still love using Facebook and continue getting some reach. But the best opportunities right now in Facebook lie in Facebook Groups.
(I still have a facebook page, but I'm working on a group for people on my Online Courses to discuss and get feedback on their work!)
By being active on facebook groups related to your niche or topic, you can create a great community that loves your work. For example, if you really like drawing Birds and you enjoy birds in general, you might want to search for bird-related facebook groups. This way you can talk with other like-minded people.
Now, what you DON'T want to do is to just join a bunch of groups and post saying you want to sell your services there. What you want to do is reply to discussions and engage with other group members. If someone is talking about art or illustration, you can mention that you love drawing birds for other people as commissions.
Also, once you're settled in the group, you might want to ask the moderators or group owners if you can make a post selling your services (or if they can do it for you even!). If you're a helpful member of the group, most people will be happy to help.
Building A Website For Your Portfolio
Setting up a "home base" for your business is very important. So one of the best ways to increase your online presence and reach more people that you can sell art commissions to is by creating your own website.
Even if you're already doing social media marketing as we talked above, in my opinion, and experience, you should always have a static portfolio to show.
There are a few ways to do it, way too many to list in this post, so if you want to read more, check out my full post on 17 Portfolio Websites For Artists (Free And Paid)
But if you want my quick answer, make your own portfolio using a Hosting platform like Siteground. That's what I did an I'm very happy with my decision.
Ok, so now that you're getting a bunch of work coming your way and have a nice marketing strategy set-up, let's talk about some ways to protect your work.
4 Art Commission Tips
Legally Bind Your Commission Details In Writing
DISCLAIMER: I'm not a Lawyer so I don't take responsibility for any transactional issues you may have with your clients. Take what I said simply as advice from someone who has been in the industry for over 10 years.
Now that we got that out of the way, you need to keep yourself and your work covered.
Write down all the details that you're doing for the client and send them for review. You then ask them if they agree with the terms or not.
In most cases, you will be fine with a simple e-mail chain where everything is written as you both agree. But if you want to be extra safe, print out and sign your contract with all the details, scan it, and send it to your client to sign as well.
There are a few samples or "templates" available online, but in my opinion is best to write your own and save it.
Here are the things that you want to include in your art commission contract:
Payment terms: when are you going to be paid, at delivery of the artwork? At the beginning of the project? I usually do 50% upfront and 50% at the end of the project, and it has always worked well for me. More on this below. How are you going to be paid? Paypal, check, money? Leave all those details in writing.
Description of the commission/project: what exactly are you delivering? Is there room for changes during the project? Are those changes paid extra or are included in the price of the contract? What material or format is the project going to be created?
Deadline: when is the final project delivered (specific maximum date of delivery). Are there any small checkpoints in between? Write them down. For example, concept sketches 3 days after the contract is signed, final lines 1 week after that and the final project at a specific date.
Delivery: write if it's a digital delivery or a delivery in hands. If it's going to be sent via the post office or if you're going to drive to your client or the client comes to pick it up and so on.
Copyright: write if the copyright belongs to you or if you're selling it for the client to use. Most of the times the copyright will belong to you, but if they want to own it without giving credit, that's an option as well. Simply state those details in the contract, and I would increase the price if that was the case.
Phew, that's a lot of info, but don't worry! Once you do a contract you can just reuse it for future commissions.
And remember, it's always better just to keep it on the safe side than to regret it and have to be going after customers that refuse to pay down the line.
Get Paid In Advance (at least Partially)
This one is pretty straightforward.
Clients who are serious about getting commissioned from you will accept it. If not, I would just not do the commission at all.
You can either ask for a full payment from your client or a percentage of the total cost. In all my years of working commissions, I always do 50% upfront and 50% at the end of the project, before handing out the final files.
This way the client knows that you've created the piece (you should send low-resolution updates or photos of the product while working on it) and you're safe waiting for the payment.
Consider Getting A Lawyer
A lawyer can save you a lot of money in the long term.
If you're just starting out I wouldn't consider getting one right away. But if you're already taking a lot of art commissions and you start getting higher priced ones, I would definitely get a lawyer to keep yourself covered for damages.
It can be quite costly to hire a lawyer (the average cost can go from 100$ to 500$ per hour) but if you're doing well with your work, it can save you money in the long run.
Raising Your Art Commission Prices (Supply vs Demand)
Let's just talk a bit more about pricing your artwork.
If you're running your business, getting commissions from a lot of people and keep getting better and more well-known, you will come to a "problem" of popularity. When this happens you will have dozens of e-mails asking to commission your work every week.
There are a couple of ways to get around this, you can just state that your commissions are closed for now, or you can increase your prices to match the demand for your services.
I know this can seem "bad" to do, but you're not taking advantage of people, you're simply sustaining yourself.
Also keep in mind that with experience, as I said, your work will get better and better. This means that you should ask more based on how much you've improved!
Tip: You can also keep the same hourly rates for people that have commissioned you in the past. I do this since those people have helped me when I was just starting out, and really enjoyed my work!
Other Options To Get Paid For Your Artwork
If commissions are something that you're not really interested in doing, there are a few other options.
One of those is just to sell your digital art online. This is pretty simple but there are many ways to go about it, like choosing the platform for example. That's why I've created a long post on how to sell your art online right here!
Other than that, there are two popular platforms that can get you paid in other ways.
Ko-fi
Although some people use this platform to sell their commissions, it can be used in different ways.
Simply put, ko-fi lets you create a profile there, and if a fan wants, he/she can donate a small dollar amount to you directly. A lot of creators that do work and lot of fanart tend to use it, and they have success with it!
As I said before, you can also just say that if someone donates X$ amount you will make a commission for them, but that's totally up to you. Check out their website if you'd like to learn more!
Patreon
Another crowd-sourced platform, Patreon works very much like ko-fi. In fact, it was created before ko-fi.
The difference is that Patreon works only through a monthly subscription type of deal. You can give different rewards to your fans according to their dollar amount that they pay each month, and you give them, for example, access to your sketches or live chat once a week.
It can totally work if you have a loyal fanbase, but it's something a bit harder to pull off if you don't have a starting following.
Related Questions
What kind of art sells the best? There are many types of people, so your experience may vary. But from what I've seen over the years, these are the kind of art that sells the best: Landscape, Erotica, Pet Drawings (especially dogs) and Figure Drawing studies (if you'd like to learn more about Figure Drawing, check out my Online Course).
How to sell art online? Selling art online at this time and age is very, very easy. Several platforms are dedicated to this, like Redbubble and Teepublic, and there are many types of products you can make. This is a long topic, so you can check out my full guide on How to Sell Your Art Online here.
What makes art sell? Several factors make art sell, from style to materials, to emotion. But one of the biggest ones is the artist. It might seem weird, but it's true! Once people find a connection to the artist, it's much easier to sell their art. So do consider getting yourself out there and sharing your personality!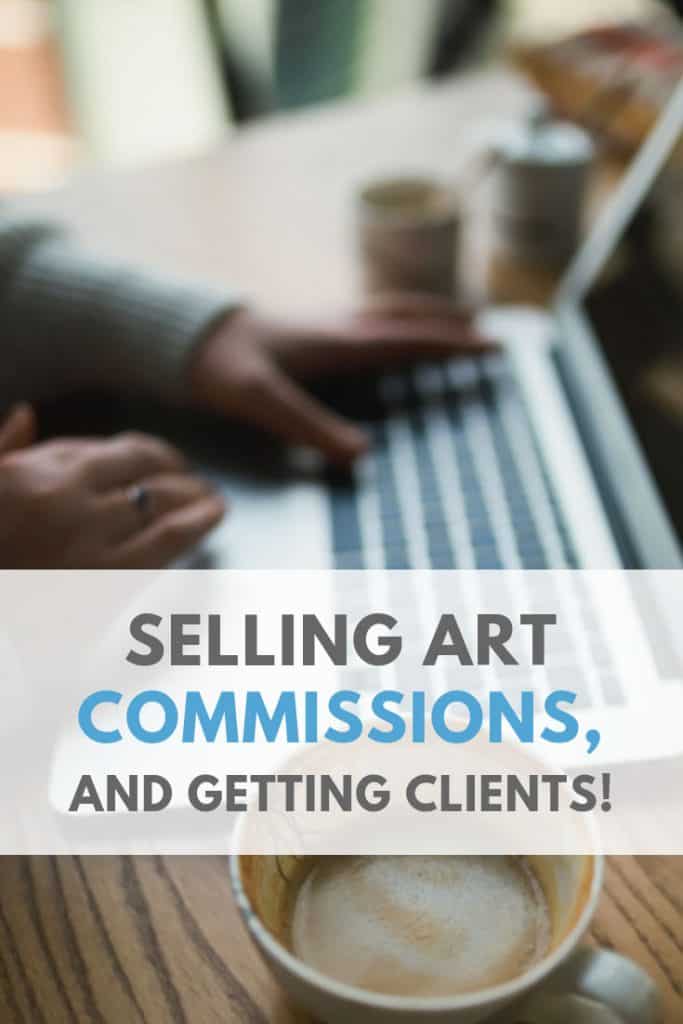 Patricia Caldeira is the main writer here at Don Corgi. She's an art teacher with over 20.000 happy students across many platforms and courses!
Enjoy your stay and as always:
Keep on drawing!